Almost halfway through 2020, this year has been as wild as it has been unpredictable.
Who would have thought that our springtime dose of NBA basketball would consist of Devin Booker and Deandre Ayton in a 2K tournament finals? Who ever thought they'd log onto Twitch to find Ezekiel Elliot, Leonard Fournette, and Seth Curry battling it out on Call of Duty: Warzone? Or that James Maddison and Diogo Jota are the best FIFA players in the Premier League? The last 6 months has brought gaming and esports even further into the public eye. For the first time, the esports industry has passed $1 billion in revenue, according to data released by Newzoo.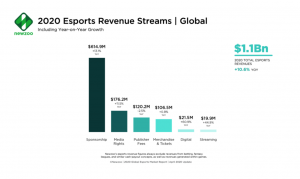 The lockdown of the world has undoubtedly contributed to this remarkable rise, so how can the industry continue this rate of growth as people go back to school, work, or even just out of their house? The answer: audience engagement. Engagement is critical for next generation viewers who love to interact – many have grown up listening to their favourite video streamers addressing the chat or comments. In fact, particularly on Twitch, audience engagement is the driving force and main component of the content itself. The next step for these platforms is engagement with gamification, recognising fan contributions and driving significantly higher levels of retention.
"Gen Z and Millennials want, and even expect, new and innovative ways to engage with content. Just 'watching' is no longer enough, the audience now wants to be part of the experience and action. If they can get recognised for that involvement, even better,"
explains Benn Achilleas, CEO of Sport Buff.
Brands are increasingly exploring ways to make this happen. You frequently hear 'answer this poll on Twitter' or 'head over to our Instagram'. It's become the norm in mainstream media.
These methods of engagement only offer a fractured experience, pulling viewers out of the core content hub to a separate platform. We created Sport Buff to fill this void, offering content creators and rights distributors a unique, innovative way to interact with their fans and viewers without sending them away from their main events. Our experience not only allows viewers to participate in whatever they're watching, but also to compete and interact with each other.
We love sports at Sport Buff and that passion has led us to start a project which we, as genuine fans of all sports, feel takes the viewing experience to the next level. Fans are just as competitive as the pro players. Now, they'll have the chance to prove it. We can't wait to show you all what we've been working on and have some exciting announcements coming very soon, so stay tuned!